Hi Everyone.
My name is Jonathan and I am Scout Leader of one of the handful of Scout Troops in the country which runs a Ham Radio Station. At the moment we have a couple of licenced Scouts and five more doing their Foundation licences. We are affiliated to a Club , BSARS, and have a Radio Shack in the grounds of our Scout Hut. We run HF, VHF and UHF. Our callsign is GB1FBS
'Radio Scouting' has been around for over 50 years. There are weekly UK and European Scout Nets and the third weekend in October every year is 'Jamboree on the Air' - a 48 hour non-stop world-wide Radio Scouting Jamboree. During the Jamboree, Clubs around the world make it possible for all Scouts who want to, to experience Ham Radio.
I am 53 years old, a professional actor and, for the last 11 years, a full-time wheelchair user. I first came across Ham Radio at the age of five. Our neighbour was a Radio Ham. To me, at the time, it seemed a very secretive hobby. At school, I learned the basics of Radio in the signals section of the CCF. A bit later on in life I became one of the early British CBers. ('nuff said - yes, it was that early!).
I have been a Cub, a Scout, a Venture Scout or a Scout Leader for a mere 45 years! Last year, I became Leader of my present (Ham Radio mad) troop and the Radio wheel turned full circle. Shamed into it by my Scouts, some of whom have held licences since the age of nine, I am just about to take my first ever Radio Exam - the Foundation licence!!!! (Incidentally, 'Dramatist' was my old CB Handle - legal and .....er well, you know!).

Last edited by Dramatist on Thu Apr 09, 2009 5:43 pm; edited 1 time in total (Reason for editing : typo)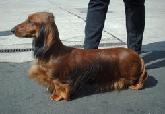 Hi Jonathan.
I have a couple of radios here on loan from Gilwell & have been involved in Scout Radio for a number of years & currently operate GB2HEL (2nd Hellesdon.)
My eldest daughter got her foundation pass whilst a Cub & is currently a member of Spixworth Scouts who have several masts, GB2SPX.
We have at least 6 Scout troops locally who have licenced Scouts & for JOTA's 100th anniversary our radio club had members involved in 9 stations.

I am currently involved with not just the Scout troop but also a radio club at a local school (MX0NDH,) & I also held a licence for the Boys Brigades 125th, GB125NBB.

---
Permissions in this forum:
You
cannot
reply to topics in this forum