Hi all and happy greetings from Redditch in the county of Worcestershire. Ive just found th site and thought Id put my 2 penneth wiorth of comments in occasionally and join up. OK so a bit about me then.... ym name is Kev and I have been licenced for over 20 years although I left the hobby to folow a career in Broadcast Radio Im now back and enjoying the hobby more than ever

I can usually be found lurking on the Ireland Conference on Echolink and on 2m in this area as Im just set up for it at the home QTH

Hope to make contact with some of the forum members..

Best 73

Kev
Good Afternoon Kev,

Welcome to the forum, I hope you find it useful and am sure your comments will be great words of advice to all of us!

73 de Dave

Hiya Dave

Thanks for that - honestly I am so pleased the XYL persuaded me to take the hobby back up - back on the air for 3 months now and hardly a day goes by without a QSO - its fab!

Love the site by the way - well done!!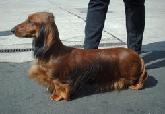 Hi Kev. Welcome back & it's a whole new world. I started out on amateur radio back in the late 70's, but failed my RAE & for one reason & another I thought sod it. I was involved very heavily in SW free radio at the time & just carried on Broadcasting & playing Echo Charlie.
Indeed, a warm welcome to the website and the group. Hope that you have many hours of enjoyment here

Regards
Simon

---
Permissions in this forum:
You
cannot
reply to topics in this forum