HI EVERY ONE I AM NEW TO THIS FORUM, I WOUNDER IF ANYONE CAN HELP ME. I HAVE GOT A DANITA 3000UK CB RADIO .PROBLEM IS WHEN I TRY TO TRANSMIT, SOMETIMES THERE IS NO SIGNAL ON DIAL TO SAY I AM TRANSMITING IT IS VERY TEMPRAMENTAL. I HAVE TRIED FOUR DIFIRENT MICEROPHONES, STILL HAVE SAME TROUBLE. I CAN RECIVE PLEASE CAN ANYONE HELP. THANKS ....... gerald-call sighn..night hawk.


NIGHT OWL

New Member





HF Rig

: DX-394


HF Antenna

: LONG WIRE


VHF / UHF Rig

: UNIDEN UBC9000XLT AND UNIDEN UBC35000XLT SCANNERS


VHF / UHF Antenna

: DISCONE


Preferred Bands

: MARINE / AMETURE / AIR /


Location

: WALES UK


Registration date

: 2010-01-09


Number of posts

: 28


Points

: 42


Reputation

: 0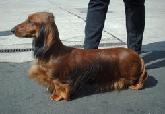 If you have checked continuity of all the coax in use & they all check out as good, then the next step is to check it into a dummy load, using a checked patch lead.
As what you are describing sounds very much like a antenna end problem.
Have you checked all the antenna end connections for continuity. I spotted a similar situation during a massive tropospheric lift a few years ago, it saved my Tcvr from damage & it only cost me a new mag mount to fix it.

---
Permissions in this forum:
You
cannot
reply to topics in this forum