hello all.i'm trying this site to help me find th right bunch of guys so i can learn more about ham radio.trying to learn what i need to pass the exame and be a better radio operator.my name is robert i live in the U.S.A and i listen to all the bands i can.i hope to be friends with some of you out here.

RTinsley

New Member





Call Sign

: KJ4ZFM


Locator

: Central florida


Preferred Bands

: 11 METER and 10 METER =2mtr/all Bands allowd


Location

: Deltona,Florida


Registration date

: 2010-10-21


Number of posts

: 2


Points

: 4


Reputation

: 0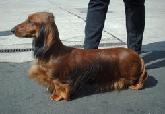 Hello Robert & welcome to QSO UK.
Your licencing system is controlled by the ARRL & is very different to ours here in the UK. But it's a small world so once the exam is done other than a differences in licensing conditions etc, it's just one small world to talk to. Oh plus the International Space Station & a few Satallites.
http://www.arrl.org/
The beginners page of the ARRL is at
http://www.arrl.org/get-involved
Licencing preparation & exam page is at
http://www.arrl.org/licensing-preparation-exams
To find a exam session in your area go to the following link.
http://www.arrl.org/find-an-amateur-radio-license-exam-session
Home work books etc can be found at
http://www.arrl.org/studying-for-a-technician-license



well thank you,yes i know there's a diffrence.i ran accross your sit trying to do some research for the test so i registerd for this site.i do talk on 27.5550USB.I SPEAK TO A LOT OF STATIONS OVER THERE.thanks again for the welcome.hope to hear you on the airwaves.(SBA620)Div-2 U.S.A. ROB .
---
Permissions in this forum:
You
cannot
reply to topics in this forum