Hello everyone.
I'm a long time CB'er, not active for a number of years, but hoping to dust off a few of my radios and get active. Also looking for a general purpose handheld scanner to take with us on our journeys around the UK. Seriously thinking it's time to get to grips with the RSGB tests....
(Do I really have time though in my retirement years?)
A great site by the way that I hope to spend time on.
Hope to hear you on air soon.
Tracker Rob

73s

tracker

New Member





Location

: Peterborough


Registration date

: 2011-02-17


Number of posts

: 3


Points

: 5


Reputation

: 0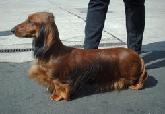 Hi Rob & welcome to the site. I lived in Peterborough for a while when working on a few contracts around in the area & think I saw my first CB over there. Scanner wise there is lots to choose from for lots of different purposes.

Thanks for the welcome. Lack of high ground here in the Fens for dxing But still used to dx into Europe a few years back from home on trusty Antron 99. Just bought scanner, so will be using that at home and away in the camper. 73s

Hi tracker.
Just to let you know GB3PE which will be on 145.675mhz is to come back on air shortly. It is to be sited near Thorney Toll. Hope to be on FEB, MARCH time.
If you are thinking of doing your radio exam check out the Peterborough Radio club. They do novice courses.

Good luck Andy G6OHM in Chatteris

---
Permissions in this forum:
You
cannot
reply to topics in this forum