Hey all, as you can guess im billie

from essex UK
Just starting into the ham world, looking to get licensed as soon as able too but night work makes social time fun..
Been a fan of simons tubes and it brought me here...
Currently have a tti TCB-550 CB 27/81cb radio (came as a kit for £70 out of the local maplins) tho looking at getting a ranger or hans dx for 11m and DX ssb.
as with all hobbies i can see this being an expensive one so always looking for bargins.. but end of the day this is what we do for fun eh lol
73's to all
Billie

billie.skeggs

New Member





Location

: Romford, Essex


Registration date

: 2011-05-06


Number of posts

: 1


Points

: 3


Reputation

: 0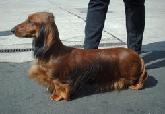 Hello Billie & welcome to the site. The hobby is only as expensive as you want it to be. My first amateur radios were a dual band (2 & 70) handheld as a christmas present & a £20 2 meter, very old mobile radio, that I connected to a cheap CB mag mount & cheap £10 2 meter whip & checked via a £30 HF to 2 meter SWR meter.
I still own all the above.
My HF radios are a FT817 (non DSP model) which cover HF, VHF & UHF at 5 watts cost £200. FT857 coverage as per the 817, but at 100 watts cost £200, an Icom 100 watts SSB/CW HF only £200. Yaesu valve radio power output about 200 watts, cost £30.
I also have a complete 6 meter set up, Yaesu FT690, small linear, MFJ ATU/SWR meter & antenna that was given to me, several old Pye radios that have been given to me or were brought for less than £30, a few cheap chinese VHF & UHF handhelds that were brought for about £30 including postage & a few other bits & pieces that I have been given / collected down the years.
Start simple, buy amateur radios rather than CB's as they are cheaper. For example my amateur band only 10 meter radio cost me £100 & my amateur converted CB cost £20. Had the CB been unconverted it would probably have cost £30 to £40 & had the 10 meter radio been CB expanded possibly twice what I paid.
I have worked 20 plus stations in a couple of hours on my FT817 connected to a £20 20 meter mobile whip mounted on a £10 -£15 CB mag mount.. Total cost under £250, so don't get dazzled by shiney boxes & exspensive miracles.

---
Permissions in this forum:
You
cannot
reply to topics in this forum