hello everyone..
I thought I better get this introduction out of the way seen as I signed up a couple of weeks ago after a phone call with the owner of the site.
I am Toby(Jug) I live in the North West and I run a Communication related business, I have sort off managed to turn my hobby into work.
I sell everything communication and truckers related.
Currently only truckersnet.co.uk is live because we are revamping the communications only webshop.
TruckersNet specializes in CB Radio and truckers accessories.
I am specialized dealer for President and Magnum stuff, to try and be different and because I am a big fan of both brands.
www.president-electronics.co.uk
-
www.president-cbradio.co.uk
-
www.magnum-radio.co.uk
The "New" site has a huge range of communication stuff from CB to Ham to PMR, Marine etc..
Other than the sales I subcontract as a lorry driver a couple of days in the week.
Enough about that, currently I am trying to finish my new shack at home so for the time being I am only mobile.
I have a old trusted Albrecht 485s in the car....
I am an amateur too, call sign 2E0HRS
Handle on the CB is TobyJug (it used to be the Dutch Aussie)
well that is about it, I am looking forward to having a chat with people on here.
Oh and Simon, yes THE Simon I could do with speaking with you too over the next week or so..

I have been meaning to get a full licence for years but I am so d@mn short of time..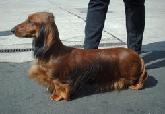 Hello Toby. Welcome to the site. I also worked self employed as a freelance driver (HGV & PSV) for many years., doing vehicle deliveries for lease companies, workshops etc.

---
Permissions in this forum:
You
cannot
reply to topics in this forum