Hi all,
My name is Bill and Just got back onto the cb with my old midland 77-099 and getting a few contacts. Thinking of foundation for amateur licence, but funds and time mean that will prob have to wait till next summer.
Have been looking at some new cb sets with the multi stuff, is it worth getting one, or should I just stick to the uk 40?
What do you all think of the new cept for Oct, will it be implemented in the UK?
BTW I'm in deepest darkest south Shropshire, havn't got a cb handle (might think of one oneday

)
Take care all
cu
Bill


billeden

New Member





Location

: UK


Registration date

: 2011-08-28


Number of posts

: 3


Points

: 5


Reputation

: 0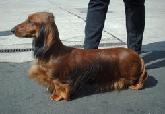 Most clubs run training as a way of bringing people into the hobby & also hopefully of gaining members, so membership is not normally essential, but it will add to the hobby for you.
My first amateur radio set up when I passed my foundation was a 2 meter mobile station. The radio was 30 - 40 years old & cost me about £20 off ebay & I still have it. The antenna was a very cheap whip & a cheap CB mag mount & the SWR meter was a new but cheap HF/VHF one that now costs about £30, but at the time cost about £20. So all together I paid about £70.
The antenna was up graded to a decent 5/8th wave whip which I still use as my main 2 meter mobile whip & it has out survived 3 mag mounts. But on that radio, I managed 2 way contacts with Europe, a mobile to mobile contact from Norfolk to a trucker in Scotland. 2 ways from Norfolk into Wales, Derbyshire, Yorkshire, Kent & the Midlands during lifts & our local repeater is normally accessed by Dutch stations as well, so I even managed continental 3 way contacts on my handheld which I got that Christmas from my wife.
My first real homebase station was my cheap 2 meter radio, a new but cheap CB power supply & the main investment a wall bracket I still use, alimast, agian I still use this, plus some coax & discone that covered 6, 2 & 70 on TX.
A few weeks ago on a £35 - £40 modified CB I worked a American 10 meter repeater using a pence worth of wire as an antenna.
Some of my equipment has been given to me, the rest has been brought & often brought secondhand down the years. Radio is as expensive as you want it to be. I often lend radio equipment out to help people, especially youngsters, get on air, as do others.

---
Permissions in this forum:
You
cannot
reply to topics in this forum