hi just thought i would say hi my names Dave since i'm new to the whole forum concept, just passed my foundation last week and in search of a hf rig. i used to be a cber back in 80s and swl also am into building and fixing computers as hobby and though why not combine the old with the new hobbies.
I use the club callsign GM3KC ON Sundays on 40m at Montrose Air Station which will be 100years old in 2013 oldest one in britain.


MM6BRV

New Member





Call Sign

: MM6BRV


HF Rig

: Yaesu ft-707


HF Antenna

: G5RV and homebrew T2FD


VHF / UHF Rig

: Yaesu frg-7700 GCR Realistic dx-100


HandHeld

: Yupiteru mvt-7100


Preferred Bands

: 40m and 20m


Club Callsign

: GM3KC


Location

: Stonehaven


Registration date

: 2012-05-16


Number of posts

: 1


Points

: 3


Reputation

: 0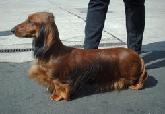 Hi Dave, welcome to the forum. I have personally never been into CB myself, but then I was already a keen SWL & echo charlie operator by the time CB came along. I am still a keen SWL & scanner user & love having a listen around MW even if it's just to remind myself of how bad the borg stations are.
Congratulations on the foundation pass, you will find that at foundation power levels you can work the world on the digital modes, as most others operate at very similar power levels.


---
Permissions in this forum:
You
cannot
reply to topics in this forum